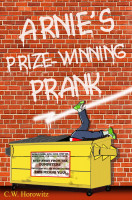 Arnie's Prize-Winning Prank
by

C.W. Horowitz
(5.00 from 2 reviews)
After sixth-grader Arnie Waxman ends up snagged by his underwear, dangling from The Wall of Doom, everything he does to restore his reputation backfires. He is left friendless, in the principal's office, and the target of the class bully. Arnie hatches a bold plan, one that could either end in triumph or misery, but it's his only hope of finishing sixth grade with an ounce of dignity.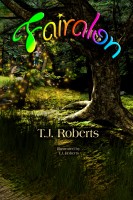 Fairalon
by

TJ Roberts
(5.00 from 17 reviews)
Fairalon explores themes of trust, friendship, self-reliance with a sprinkle of budding romance. Three troubled preteens stumble into a magical world where they encounter fantastic creatures and face real dangers together. Fairalon takes its readers through a myriad of mysterious twists and turns where anything can happen. Fairalon is a MG/YA fantasy novel with 30 full color illustrations.