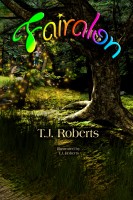 Fairalon
by

TJ Roberts
(5.00 from 17 reviews)
Fairalon explores themes of trust, friendship, self-reliance with a sprinkle of budding romance. Three troubled preteens stumble into a magical world where they encounter fantastic creatures and face real dangers together. Fairalon takes its readers through a myriad of mysterious twists and turns where anything can happen. Fairalon is a MG/YA fantasy novel with 30 full color illustrations.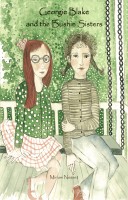 Georgie Blake and the Bushie Sisters
by

Miriam Nesset
Georgie Blake and the Bushie Sisters is an enchanting book; a heart-warming romp through a fifties childhood. While the book is written for eight to twelve year olds, especially girls, it can be read to and enjoyed by children of all ages. Parents and grandparents who grew up in the fifties will find the story delightful, triggering nostalgic memories from their own childhoods.
Related Categories