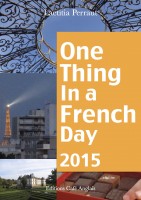 One Thing In A French Day 2015
by

Laetitia Perraut
This book contains the 132 transcripts for all the "One Thing in a French Day" podcasts of 2015! Join the thousands of subscribers already enjoying Laetitia's everyday-life adventures in France.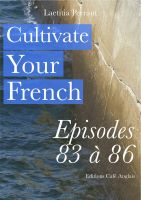 Cultivate Your French Episodes 83 à 86
by

Laetitia Perraut
The texts in this eBook come from the "One Thing in a French Day" podcast. In this free podcast, Laetitia tells you a little about her day near Paris, France - in French! Under the series title "Cultivate Your French" Laetitia gathers the transcripts of some of these podcasts together and adds cultural notes and natural English translations of some of the more difficult vocabulary and expressions.
Related Categories