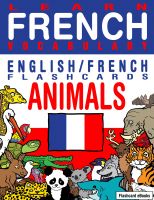 Learn French Vocabulary - English/French Flashcards - Animals
Learn how to say over 50 animal names in French. Flashcards suitable for language students of all ages. Featuring a varied selection of more than 50 cartoon animals from around the world. A phonetic pronunciation guide for English speakers is written directly beneath each French word.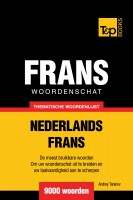 Thematische woordenschat Nederlands-Frans - 9000 woorden
T&P Books woordenlijsten zijn bedoeld om u te helpen vreemde woorden te leren, te onthouden, en te bestuderen. De woordenschat bevat meer dan 9000 veel gebruikte woorden die thematisch geordend zijn. Dit woordenboek bevat 256 onderwerpen zoals: kleuren, maanden, seizoenen, meeteenheden, kleding en accessoires, eten & voeding, restaurant, familieleden, verwanten, karakter, gevoelens, etc.