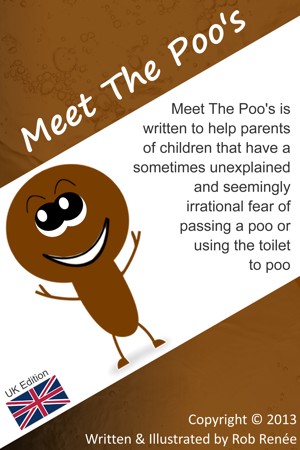 Meet The Poo's
by

Rob Renée
Meet The Poo's is written to help parents of children that have a sometimes unexplained and seemingly irrational fear of passing a poo or using the toilet. It is written to take the emphasis off the child to use the toilet, instead removing pressure and blame. Peter Poo causes the accidents and needs your child's help, an entirely different approach.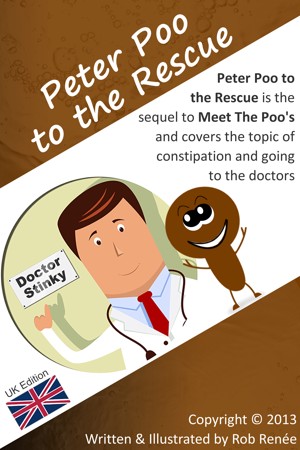 Peter Poo to the Rescue
by

Rob Renée
A child that suffers from Encopresis is often, wrongly, seen as a naughty or untrained child, so these books aim to reduce the stress on both the child and the parents and encourage better understanding and communication of the problem. Encopresis can lead to a child having a phobia of the sensation of passing a poo, and 1 in 7 children are affected by it - some into their teen years.