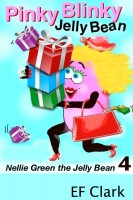 Pinky Blinky Jelly Bean
by

EF Clark
AGES 6-8 Pinky Blinky has more things than you've ever seen, in fact more things than she will ever need. So when Pinky borrows Nellie Green the Jelly Bean's favorite earrings and forgets to give them back, their friendship is put to the test. BOOK #4 NELLIE GREEN the JELLY BEAN series written & illustrated by EF Clark.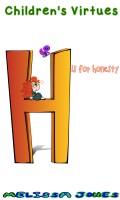 Children's Virtues - H is for Honesty
by

Melissa Jones
Children's Virtues by Melissa Jones, will teach your child the importance of 26 Virtues such as ethics, forgiveness, thankfulness, & so much more! H is for Honesty teaches your child the importance of being honest, especially when they have done wrong. H is for Honest helps reinforce remorse for bad behavior. Your child will love the characters, stories, and lessons taught in Children's Virtues!
Related Categories