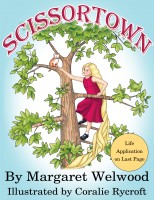 Scissortown (with Life Application)
How would a small town--well-ordered and supremely manicured--look after invasion by a horde of pink slippered "Slicers and Dicers" who cause the townspeople to hide all their cutting implements? And then, how does life go on when nobody can cut anything at all? Humorous Picture Book with Life Application. Ages 4-8.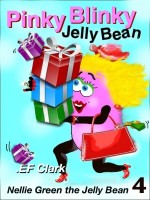 Pinky Blinky Jelly Bean
ALL NEW illustrations! Pinky Blinky has more things than you've ever seen, in fact more things than she will ever need. So when Pinky borrows Nellie Green the Jelly Bean's favorite earrings and forgets to give them back, their friendship is put to the test. BOOK #4 NELLIE GREEN the JELLY BEAN series written & illustrated by EF Clark. Great for ages 5-12.