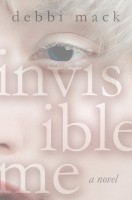 Invisible Me
by

Debbi Mack
(5.00 from 1 review)
SOLO MEDALIST WINNER IN THE YOUNG ADULT CATEGORY OF THE 2015 NEW APPLE BOOK AWARDS! Military brat and albino, Portia Maddox, 13, has always been an outsider. When Denise Laughton, the 7th grade's most popular girl, seeks her help in exchange for an invite to Denise's birthday party, Portia jumps at the offer. However, Portia must spy on Randy, Denise's boyfriend, to find who her real friends are.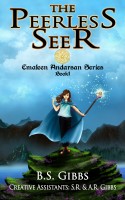 The Peerless Seer
by

B.S. Gibbs
(4.00 from 1 review)
Emaleen (Andarsan) Barsan is an 11 year old girl with the ability to make extraordinary things happen with her mind using magic. She also learns that her powers put her in great danger. In order to secure her safety, Emaleen must train her abilities and face and defeat the danger with the help of family, friends and animals. The Peerless Seer is the first book in "The Emaleen Andarsan Series."
Related Categories