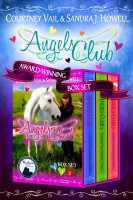 Angels Club Box Set
by

Courtney Vail
All three books in the award-winning Angels Club Series by Courtney Vail and Sandra J Howell are together for the first time in one bundle of sugary goodness. Jacinda Gonzalez and her diverse group of friends confront challenges, clashing personalities, frisky horses, and bullies as they strive to make their dreams come true and make the world a better place with their own good deeds club.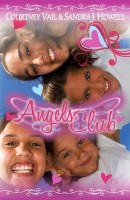 Angels Club
by

Courtney Vail
(5.00 from 1 review)
Jacinda Gonzalez, nearly 12, just can't make friends in her new school. The only things flying her way are insults. Inspired by a sweet, new American Curly horse at the therapeutic riding ranch where she volunteers, she decides to fight meanness in the world with kindness and creates an Angels Club that goes around doing good deeds. 55,000 words. This novel is perfect for horse lovers of all ages.
Related Categories