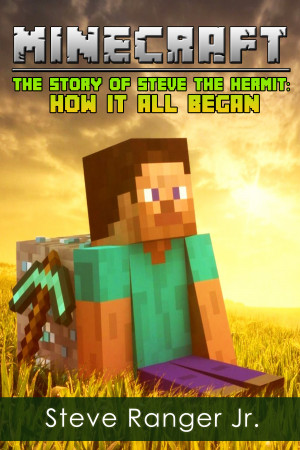 The Story of Steve the Hermit.How It All Began(The Book 1)
by

Steve Ranger Jr.
(5.00 from 1 review)
In the beginning, "God" created matter, which had six faces, and he called this matter "cubes". Then he made a smooth surface from these cubes – infinite, in fact – and he called this world "The World of Minecraft". Afterwards, He decided that this flat, uniform world was boring, so He put many cubes on top of each other in a particular place in the world, creating an elevation in the process.