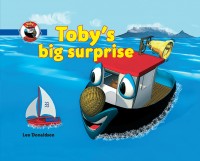 Toby's Big Surprise
by

Leo Donaldson
(5.00 from 1 review)
Each title in the Toby, the Big Little Tugboat series' features a little tugboat and his daily activities in a small harbor. His friends include Maggie, a motor yacht, Larry, a heavy-duty lorry, Mr. Brightly, the lighthouse, and Mr. Heavy, the harbor crane. This is the first book in the series. You can now download it for FREE!!! Please consider making a donation. details in book.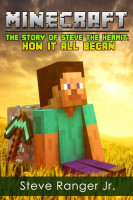 The Story of Steve the Hermit.How It All Began(The Book 1)
by

Steve Ranger Jr.
(5.00 from 1 review)
In the beginning, "God" created matter, which had six faces, and he called this matter "cubes". Then he made a smooth surface from these cubes – infinite, in fact – and he called this world "The World of Minecraft". Afterwards, He decided that this flat, uniform world was boring, so He put many cubes on top of each other in a particular place in the world, creating an elevation in the process.