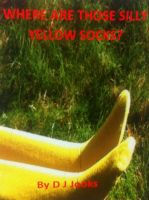 Where Are Those Silly Yellow Socks?
by

K S Hubley
Time to be silly. This book is written for young children to have a fun reading experience which will make them laugh. Help us find these yellow socks and the silly possible things that they could be doing. There are a lot of fun rhymes to discover for the socks on the cover. At the end of the book you will meet the main character of a new book series.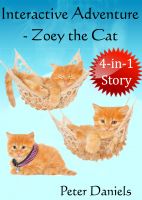 Interactive Adventure - Zoey the Cat
by

Peter Daniels
This is an interactive adventure story of a cat named Zoey. It begins with ONE story but ends up with FOUR different adventures and endings. Zoey is a well-fed and pampered cat who lives in Casey's house. One day, Casey has idea of going for a trip to the forest with her. But Zoey doesn't like the idea. Casey gives choices to Zoey (or You) to choose. There, Zoey's adventure begins ....
Related Categories