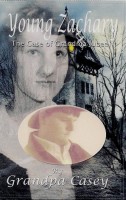 Young Zachary Case of Grandma Jubee
by

Grandpa Casey
After finding the Confederate coins, in YOUNG ZACHARY CASE OF THE CONFEDERATE GOLD, Zachary sets out to debunk Larry's belief that his house is haunted. Larry believes his late Grandmother Jubee is haunting his house. Zachary believes Larry is trying to pull and elaborate practical joke on him and sets out to turn it around, so the joke's on Larry.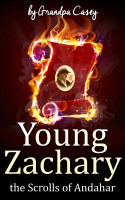 Young Zachary the Scrolls of Andahar
by

Grandpa Casey
Jay asks Zachary to help him find "The Scrolls of Andahar". Even though Zachary has misgivings, about an event that happened over 60 million years ago, he still agrees to help his cousin Jay.
Related Categories