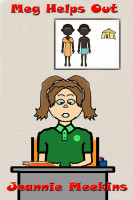 Meg Helps Out
by

Jeannie Meekins
When Meg's teacher tells his class about the poor children in Africa, Meg wants to help. But how? In a world with so many large problems, this story shows how one child can make a difference. A picture book for younger readers.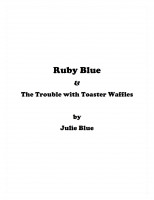 Ruby Blue and the Trouble with Toaster Waffles
by

Julie Blue
When Ruby's Daddy makes her toaster waffles one morning and doesn't do it the way Mommy does, Ruby has a meltdown quicker than the cold butter lump Daddy dumped on top of her waffles, and the whole neighborhood takes notice.
Related Categories