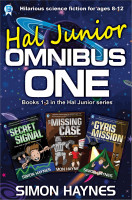 Hal Junior Omnibus One
by

Simon Haynes
Contains three full-length science fiction novels featuring that outer-space troublemaker, Hal Junior. Three hair-raising adventures, dozens of illustrations, and enough laughs to keep your space kids laughing for hours! Perfect for ages 8-12. Hal Junior novels are also available in paperback editions.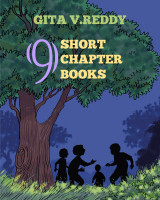 Nine Short Chapter Books (Children's Books for Age 8-12 )
by

Gita V.Reddy
This is an engrossing collection of different genre books for young readers. The titles included are: 1. The Homeless Birds 2. The Magiciann's Turban 3. Knife and Fork 4. Daksha the Medicine Girl 5.Make a Wish 6. Krishta, Daughter of Martev 7.The Forbidden Forest. 8.Dearie 9. The Missing Girl.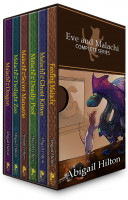 The Eve and Malachi Complete Series Box Set
by

Abigail Hilton
Eve is an inquisitive baby rat who regularly escapes from her cage. One night she meets a strange creature in a glass tank across the room—a boa constrictor named Malachi. The snake is amused by Eve's questions, and he awes her with stories of the wilds where he was caught. What will happen to their fragile friendship when Eve discovers what Malachi eats? This is the complete 6-book series.
Related Categories