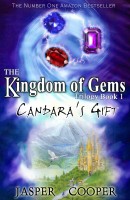 Candara's Gift (Book 1 in the Kingdom of Gems Trilogy)
by

Jasper Cooper
Life in the Kingdom of Gems is shattered when a stranger enters the kingdom at night. He has an evil desire to conquer the kingdom and steal the magical Candara Gems. But he meets unexpected resistance in the form of Prince Seph and Princess Amalek. Together with several companions they find that they are the only ones who are still free to fight...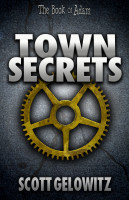 Town Secrets - The Book of Adam 1
by

Scott Gelowitz
(5.00 from 2 reviews)
Mythical, historical and scientific secrets are hidden in a small prairie town, and thirteen-year-old Adam may be the only one able to protect the biggest secret of all.