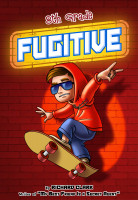 8th Grade Fugitive
by

Richard Clark
"Hey, it's me, Brian. I know what you're thinking, but I'm not just some skateboard freak. Sure, I wipe out a lot, but that's why God invented band-aids, right?" Join Brian on his craziest day ever! Accused of a serious crime, he zips around his middle school, staying one step ahead of the cops. On the day of the Xtreme Dream Games, will Brian be able to catch the real culprit and clear his name?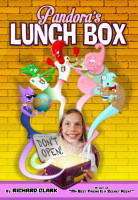 Pandora's Lunch Box: Don't Open!
by

Richard Clark
The difference between Pandora and your average 12-year-old girl is that Pandora knows exactly what she wants at all times. So when five magical genies pop out of an old rusty lunch box, Pandora knows her life is finally going to be perfect! …Or maybe not. When one of the genies blows up a mean girl's head to the size of a basketball, Pandora has to figure out how to unwish her wish, and fast!
Related Categories