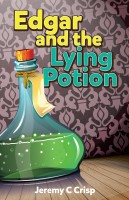 Edgar and the Lying Potion
When nine-year-old Edgar meets a mysterious man on the way to school he receives an unusual gift, Lying Potion. What will happen when Edgar uses this gift to his own advantage? Will it turn out to be a gift, or a curse?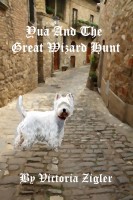 Yua And The Great Wizard Hunt
(4.50 from 2 reviews)
When Yua the talking West Highland White Terrier fails to stop his master, Gwydion, from being wizardnapped, there's nobody to help him look for his lost wizard. That is, until he meets Lattie; a small girl with a big heart, and a secret she didn't even know she had.