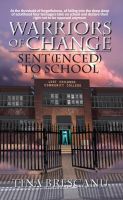 Warriors of Change:Sent(enced) to School
by

Tina Brescanu
(5.00 from 1 review)
This is an unconventional story of four teens standing up against school's incessant need to change people to fit the system. It's a story of claiming back ownership of self and shining a light on the fact that children are not free and equal but indentured to their parents and school.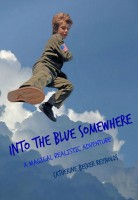 Into the Blue Somewhere
by

Catherine Becker Reynolds
(5.00 from 1 review)
Two scary visions, a ghost at breakfast, a whap on the head, and Victory's off into The Blue Somewhere on the adventure of his life--to find answers to his questions:do other universes exist? Will my soul live on after I die? Are angels real? Is God truly out there somewhere paying attention? And most urgent of all: who's this guy here bossing me around, and how do I convince my friend she's dead?