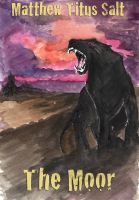 The Moor
by

Matthew Titus Salt
The events in The Park are still fresh in their minds as Caris David & Mike head off for their latest adventure in the wild of Exmoor. They soon realise it is they who are the quarry as they are hunted across the moor by a legendary beast of immense power. The three friends will have to use their wits to get themselves out of this latest mess as the mist closes in, trapping them alone on The Moor.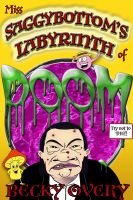 Miss Saggybottom's Labyrinth of Doom
by

Becky Overy
Miss Saggybottom's Labyrinth of Doom is an interactive 'Try Not to Die' adventure in which you make your own choices to progress through the story. Armed with 12 potions you must survive Miss Saggybottom's labyrinth full of strange creatures and gather all the objects you need to escape through the portal and back to your school. Can you make it out alive? There's only one way to find out....