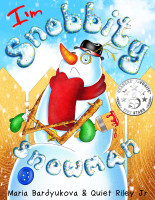 Snobbity Snowman
by

Maria Bardyukova

&

Quiet Riley Jr.
(5.00 from 1 review)
"A clever approach to teaching valuable life lessons. Beautifully told; beautifully illustrated." - Readers' Favorite. Snobbity has everything a snowman could want: a shiny hat, freshly-picked noses and enough pride to last a lifetime. In fact, he is so selfish that he fails to see the instance his life starts falling apart. What disasters must take place to open his charcoal eyes?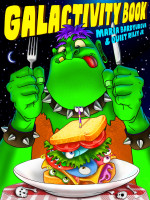 The Galactivity Book
by

Maria Bardyukova

&

Quiet Riley Jr.
"Earthlings, beware! Your brain cells are under attack! Gather your wits and defend yourselves or face annihilation!" Invading bookstores everywhere, The Galactivity Book is a blast for the entire family. At home, on a train or the passenger seat of an airplane, 32 pages of space-themed brain-teasers, word puzzles, logical tasks and strategic games are sure to keep you and the kids entertained.
Related Categories