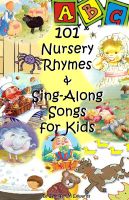 101 Nursery Rhymes & Sing-Along Songs for Kids
by

Jennifer M Edwards
A collection of nursery rhymes and sing-along songs with pictures included, containing traditional nursery rhymes and sing-along songs, such as Baa Baa Black Sheep, Humpty Dumpty, Mary Had A Little Lamb, Hokey Pokey, Hush Little Baby, The Wheels on the Bus and many more. This is a great read that will bring back many childhood memories which you can share with your children.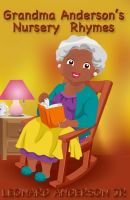 Grandma Anderson's Nursery Rhymes
by

Leonard Anderson Jr
Grandma Anderson's Nursery Rhymes are designed to teach children lessons in sharing, caring and love. The stories will invoke children to explore their imaginations. Then end result should be opportunities for parents, grandparents, siblings and others to spend quality time with our children through reading. We must participate in the learning process with our teachers by preparing our children to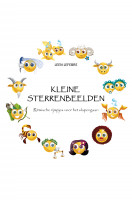 Kleine sterrenbeelden
by

Leen Lefebre
"Kleine sterrenbeelden" is een dichtbundel met ritmische rijmpjes voor het slapengaan. Ritme en rijm scheppen een opgewekt spel dat erg aanstekelijk werkt, met voor elk sterrenbeeld wat wils. Geschikt om voor te dragen op school of thuis en om samen of alleen te lezen. Fijn om overdag bij te fantaseren en ideaal om met het hele gezin te beleven voor zich naar dromenland te begeven. Boek-in-bedtip!
Related Categories