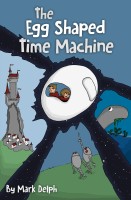 The Egg Shaped Time Machine
by

Mark Delph
In their longest adventure yet, Hank and Hazel tries out a time machine that sends them bouncing through time and space to all the wrong places. They will meet both dinosaurs and robots, and Hank gets to be king. But can they find a way home?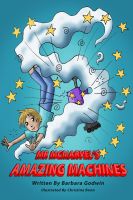 Mr McMarvel's Amazing Machines
by

Barbara Godwin
Tim helps out in Mr McMarvel's workshop. He oils machines, like the Clop-a-Hopper-Travelling Machine and talks to Mr McMarvel's very polite robot, Rupert. Tim is horrified to discover that the workshop is in trouble. The arrival of creepy Max Fish puts the inventor and his amazing machines in danger. Can Tim and Rupert thwart Max's plan and solve Mr McMarvel's problems?
Related Categories