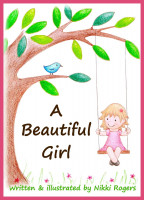 A Beautiful Girl
by

Nikki Rogers
(4.94 from 16 reviews)
A Beautiful girl is a lovely book that celebrates the diversity in every girl. With beautiful illustrations accompanied by poetry, little girls and big girls will love this book that inspires them to shine the beauty within. "A beautiful girl is any girl at all. It's not only external it's every girl's call. If you are a girl you are beautiful too. Bring beauty to the world by just being you."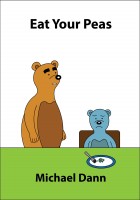 Eat Your Peas
by

Michael Dann
"Eat your peas. They're good for you. And they're very yummy too." "No, no, no, I don't like peas. Can't I have some bread and cheese?" Blue Bear doesn't want to eat his peas. Can Brown Bear persuade him? This rhyming illustrated children's book is approximately 230 words. An EPUB 3 reader is required to read this book.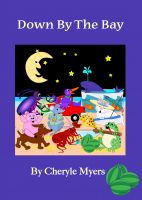 Down By The Bay
by

Cheryle Myers
Down By the Bay is a new version of a classic kids song, complete with original verses and hilarious illustrations. This young children's book will delight even the most resistant reader.
Related Categories