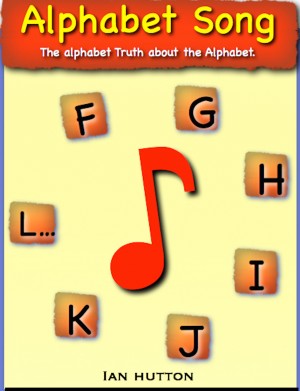 Alphabet Song
by

Ian Hutton
(5.00 from 1 review)
Do you know? Do you know? That the alphabet actually begins with F-first, where F-first belongs? And then, of course, it ends with E at the very end of this song: "F G H I J K L,,,,M N O P Q R S T U,,,,V W X,,,,Y and Z,,, A B C,,,, D and E,,,, now I've sung my F G H's."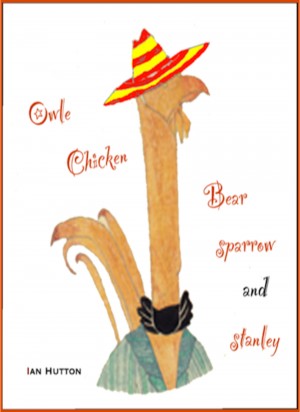 Owle, Chicken, Bear, Sparrow and Stanley.
by

Ian Hutton
(5.00 from 1 review)
Cowboy Chicken puts on a surprise rodeo. "Chicken worked all week long, carrying pails of nails, and wooden rails, and lanterns through the night. In and out of shadows he crept, with ladders dragging and buckets banging, but he did not cry for help. There were secrets in his eyes but not a word for anyone…"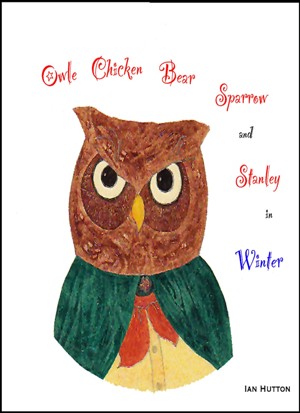 Owle, Chicken, Bear, Sparrow, and Stanley in Winter.
by

Ian Hutton
Reader Review: "Friends in the forest, preparing for winter. Bear is a dreamer, Sparrow gets things done, Owle is wise and shares his ways. The characters are alive. The same characters are in the Rodeo story where I wondered who Stanley was. Now I know. Good fun." Henry M.
Related Categories