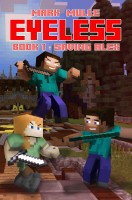 The Eyeless, Book 1: Saving Alex
by

Mark Mulle
Steve is just an ordinary person, working hard to get his fill in the harsh Overworld. But one morning when he sets out for a mining trip with his best friend Alex, things go wrong. Mobs are behaving strangely and zombies have kidnapped Alex. He needs to find her and bring her to safety; all while being watched by a strange figure in the fog.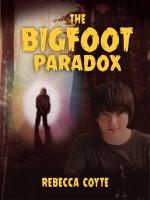 The Bigfoot Paradox
by

Rebecca Coyte
(4.50 from 2 reviews)
J.T. Meeks is a shy loner who is obsessed with bigfoots. When infamous bigfoot hunter, Billy Matrix, invades his town, J.T. gets involved in a hunt for bigfoots that spirals out of control. J.T. must dig deep within himself to find the courage to do what's right and stick up for his friends, both human and sasquatch.
Related Categories