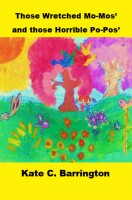 Those Wretched Mo-Mos' and those Horrible Po-Pos'
by

Kate C. Barrington
Charlotte and Charlie Morgan are a cute, giggly, chattering set of twins who never listen to anyone except each other. They did not heed their mother's warning about the mean gang of monsters who moved into the peaceful meadow across the street. These monsters collect children for their potpies. Charlie and Charlotte are in for a scary surprise when they meet the monsters.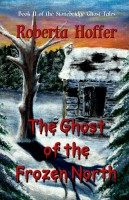 The Ghost of the Frozen North
by

Roberta Hoffer
Christian Jones Arnook and his mother take a trip to Alaska, but Jeremiah (Christian's thrice-great grandfather who is a ghost only he can see) goes with them. Soon both Christian and Jeremiah begin to hear a voice on the wind. Is it another ghost? If so, what does it want? And what magic does the old Union soldier hat hold?
Related Categories