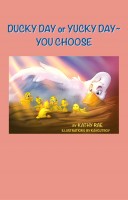 Ducky Day or Yucky Day ~ You Choose
by

Kathy Rae
(5.00 from 7 reviews)
Daffnee duck wakes up each morning seeing sunshine even on a cloudy day. Everyday is ducky to her! Her brother, Davie would rather stay in bed all day because his days are just plain yucky! When the two of them are separated from their Mama, their attitudes become a point of conflict. Find out who wins the battle of the attitudes in Ducky Day or Yucky Day ~ You Choose.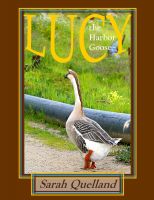 Lucy the Harbor Goose
by

Sarah Quelland
A fictional account of the life of a real goose named Lucy who survives many trials over the years and becomes a beloved figure at the small seaside harbor she calls home. When one harbor resident decides he has a problem with Lucy, her community rallies in support and fights for her right to continue living there in peace. Hers is a remarkable story with a bittersweet ending.