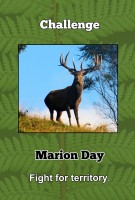 Challenge
by

Marion Day
Short story for ages 10+ A gruelling story of two fighting stags. A high-pitched whistle, a sound more like a scream, rang out in the valley below. The challenge was made.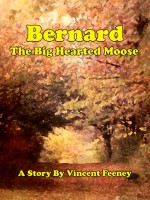 Bernard the Big Hearted Moose
by

Vincent Feeney
It is a whimsical tale of unlikely friends, trust and redemption written in a unique poetic style. Bernard the moose, Rachel the bird and Harley the mischievous green snake work to resolve one problem while solving another. Written in 1973 by Vincent Feeney, it has been a family favorite for decades.