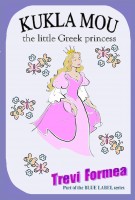 Kukla Mou - the Little Greek Princess
by

Trevi Formea
(5.00 from 1 review)
The king was so overwhelmed to see his first grandchild born, that when he held her, he exclaimed "Kukla Mou, Kukla Mou" which meant 'my doll' in Greek. (G) Another in the Blue Label series suitable for 7 - 12 year olds.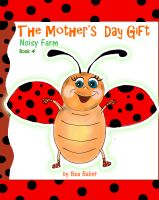 The Mother's Day Gift
by

Bea Balint
(5.00 from 1 review)
The sleepy sun was peeking out from her favourite cozy shelter just behind the little hill, where the Noisy Farm was living its jolly life. Today everyone was rising with the sun, because this was quite a special day. Bees were working hard, flying from flower to flower; the carol of larks echoed far in the forests. 'Mother- Mother-Mother's Day' – sounded the chirping birds.