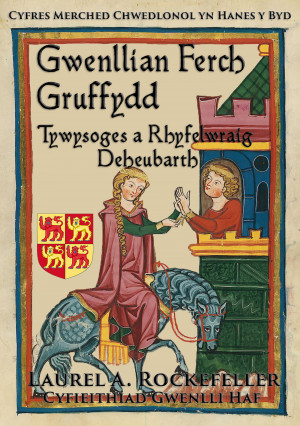 Gwenllian ferch Gruffydd, Tywysoges a Rhyfelwraig Deheubarth
by

Laurel A. Rockefeller
Ganwyd Gwenllian ferch Gruffydd ap Cynan yng Nghastell Aberffraw ym 1097, wedi'i thynghedu o'r cychwyn i gyflawni pethau mawr. Newidiodd bywyd Gwenllian am byth yn un ar bymtheg oed, gan iddi ddisgyn mewn cariad â'r Tywysog Gruffydd ap Rhys, etifedd gwarchaeedig Rhys ap Tewdwr o Ddeheubarth. Law yn llaw gilydd, ymladdodd ddau o blaid de Cymru a theyrnasu drosti, yn herio Concwest y Normaniaid.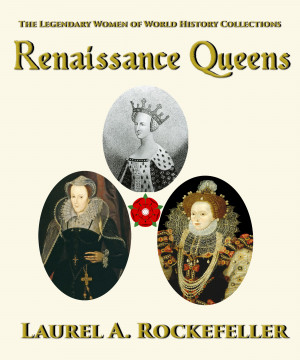 Renaissance Queens
by

Laurel A. Rockefeller
The biographies of three renaissance queens joined together by both blood and life choices in one beautiful boxed set volume: Catherine de Valois Mary Queen of the Scots Queen Elizabeth Tudor: Journey to Gloriana. The past comes alive as these women make their mark on history. Take a journey back through time and meet the real women you thought you knew.