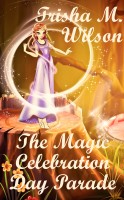 The Magic Celebration Day Parade
by

Trisha M. Wilson
Feast your imagination with the 6217th annual Magic Celebration Day Parade. Experience the elaborate floats, the enchanting music, and the charismatic characters of the Bowling Dragons, the Secret Society of Trolls, the unicorns, and pixies, just a few participants who spread their magic and joy for the world to relish in their jubilee. Grab a seat and immerse yourself into the party of the year.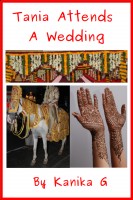 Tania Attends A Wedding
by

Kanika G
Tania and her family go to Bangalore for aunt Poonam's wedding. Join Tania as she participates in all the fun rituals and ceremonies. Tania is faced with a challenge and she comes up with a devious plan to overcome it. Read on to find out.