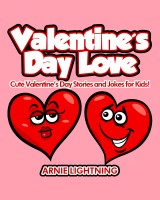 Valentine's Day Love: Cute Valentine's Day Stories and Jokes for Kids!
by

Arnie Lightning
Love is in the air! You and your child will enjoy these special Valentine's Day stories for kids. Each story shares a cute message about Valentine's Day and includes big & bright illustrations for younger readers. -2,500+ words -Cute stories for kids -Perfect for early and beginner readers -Funny and hilarious Valentine's jokes included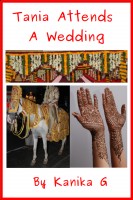 Tania Attends A Wedding
by

Kanika G
Tania and her family go to Bangalore for aunt Poonam's wedding. Join Tania as she participates in all the fun rituals and ceremonies. Tania is faced with a challenge and she comes up with a devious plan to overcome it. Read on to find out.