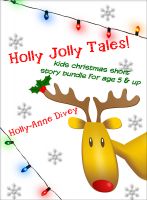 Holly Jolly Tales! - Kids Christmas Short Story Bundle for Age 5 & Up
by

Holly-Anne Divey
These nine cute, fun, family-friendly short stories are sure to delight kids of all ages at Christmas. From Santa's missing elves, ugly holiday sweaters, a kid who loves Halloween, and a talking snowman, to perfect Christmas trees, a Hollywood starlet's Christmas Carol, and a snowless Snow Day, there's something here to enjoy for the whole family. Approximately 25,000 words.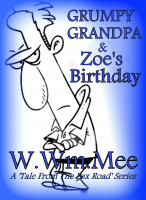 Grumpy Grandpa And Zoe`s Birthday
by

W.Wm. Mee
It`s nearly time for Zoe's birthday and Grumpy Grandpa and Giggly Grandma are planning a fun day for Zoe and her friends. This is a lighthearted look at a seven year olds view of her birthday. Most of it was dictated to Grandpa by Zoe herself. Enjoy it with your own child --- and maybe with a snack at the same time.