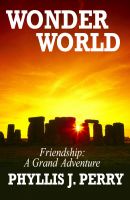 Wonder World
by

Phyllis J Perry
Summer vacation holds little promise for Oliver. Offered a thirteenth birthday present of joining his grandmother for a vacation in Great Britain, he quickly accepts. With only several children and some unpromising adults, too late he realizes there are few others on the tour with whom he can make friends. Oliver discovers that friendship is a grand adventure...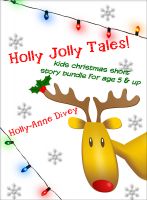 Holly Jolly Tales! - Kids Christmas Short Story Bundle for Age 5 & Up
by

Holly-Anne Divey
These nine cute, fun, family-friendly short stories are sure to delight kids of all ages at Christmas. From Santa's missing elves, ugly holiday sweaters, a kid who loves Halloween, and a talking snowman, to perfect Christmas trees, a Hollywood starlet's Christmas Carol, and a snowless Snow Day, there's something here to enjoy for the whole family. Approximately 25,000 words.