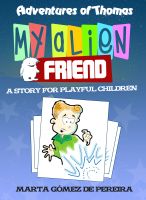 My Alien Friend - A Short Story for Playful Children
"My Alien Friend" is written with children ages 3 - 5 in mind. In this children's bedtime story, you'll know Thomas, who is an active little boy who just loves to play and play all day long when he is on holiday. After a busy day, Thomas decides to read a children picture book, when suddenly receives an unexpected visit.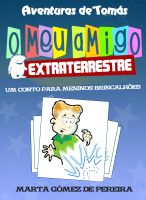 O meu amigo extraterrestre, Um Conto para Meninos Brincalhões
Este livro ilustrado relata uma das tantas aventuras de Tomás, um menino que adora brincar. Após um dia muito agitado, Tomás decide ler um livro, quando de repente recebe uma visita inesperada. Seguem-se apenas aventuras e surpresas, as quais ajudarão Tomás a aperceber-se duma coisa muito importante no final.