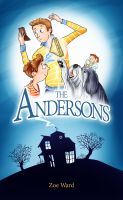 The Andersons
by

Zoe Ward
Taking shelter from a storm Wilbur, Bailey, Elliott & George make a discovery that leads to a great adventure. Following a series of clues they develop magical powers that allow them to do things no-one else can do. With these powers comes a mystery that needs to be solved. The Andersons adventure is full of fun, laughter, science experiments & puzzles, with a few practical jokes along the way.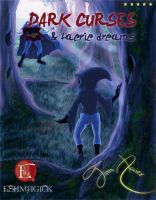 Dark Curses and Faerie Dreams
by

Tom Xavier
(4.00 from 1 review)
Fourteen-year-old Duggan McDuggan knows it is a big mistake to tempt the fates and risk the darkest curse ever created. No one in a hundred years has dared to risk the curse, it's that bad. When Duggan and her friends harm a Faerie while trying to catch it, a dark curse falls on them and they must undertake a desperate journey deep into Eshmagick to face the conjurer of the curse.
Related Categories