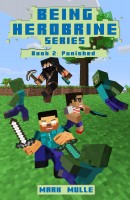 Being Herobrine, Book 2: Punished
by

Mark Mulle
Mark had a lot of fun griefing other players; little did he know that someone was watching his actions, Notch, the game developer. Notch teleported him to his own world, where he transformed Mark into Herobrine. As Herobrine, Mark must help people in need and assist other players, as a way to compensate everything he has done as a griefer.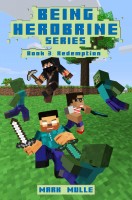 Being Herobrine, Book 3: Redemption
by

Mark Mulle
Mark griefed and trolled the players to the point where Notch, the game developer, decided to teach him a lesson. And this is a lesson Mark will never forget… Notch changed him to Herobrine. As Herobrine, Mark has been transferred to different servers, tasked to help players in need. Mark must learn the proper way to play the game by assisting others, whilst learning new things in the process.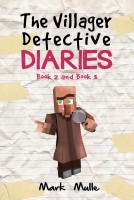 The Villager Detective Diaries, Book 2 and Book 3
by

Mark Mulle
Book 2: Cheater's Scheme There is a rumor going around the school that someone is passing out cheat sheets for the math tests. Book 3: The Mystery Camp Sick of waiting for the mysteries to come to her Jewels Jones is going to the mystery!
Related Categories