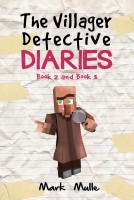 The Villager Detective Diaries, Book 2 and Book 3
by

Mark Mulle
Book 2: Cheater's Scheme There is a rumor going around the school that someone is passing out cheat sheets for the math tests. Book 3: The Mystery Camp Sick of waiting for the mysteries to come to her Jewels Jones is going to the mystery!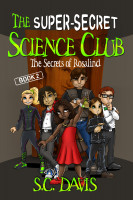 The Super-Secret Science Club: The Secrets of Rosalind
by

S.C. Davis
In the second book of the series, Jenna and the other members of the Super-Secret Science Club are ready to take on the Rosalind Group, the evil organization behind the kidnapping of not only a renowned scientist, but the students' own teacher as well; the very one that recruited them as spies. But Jenna messes up, and loses the trust of her team. Can she earn it back in time for the gala?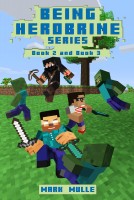 Being Herobrine, Book 2 and Book 3
by

Mark Mulle
Book 2:Punished Notch teleported him to his own world, where he transformed Mark into Herobrine. As Herobrine, Mark must assist other players, as a way to compensate everything he has done as a griefer. Book 3:Redemption Discover what Mark needs to do to complete his missions, how he will fulfill Notch's goals and if he will go back to normal before being kicked out of all servers.
Related Categories