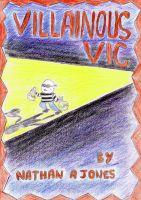 Villainous Vic
by

Nathan A Jones
(4.50 from 2 reviews)
The quiet town of Bealey is brought to its knees when Villainous Vic, the most villainous villain in the history of villainy, escapes from prison. But an escaped criminal is not the only problem faced by the Bealey police force as Professor Rawbling is demanding police protection for his latest invention and if that wasn't enough there is also the annual police jumble sale to organise.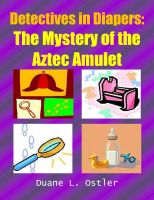 Detectives in Diapers: The Mystery of the Aztec Amulet
by

Duane L. Ostler
(3.50 from 2 reviews)
Flo and Mo are not ordinary babies. Although they are only fourteen months old, they can use a computer, trick any mindless adult they want, and help their goofy detective father solve baffling crimes. Then a mysterious girl comes to their father, claiming that her grandmother has disappeared. Will the babies' superior brains be able to solve the mystery and save their bumbling parents?