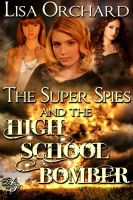 The Super Spies and the High School Bomber
by

Lisa Orchard
When Sarah, Lacey, and Jackie learn the school has been bombed, they're filled with dread. Uncle Walt is a teacher, and he was in the school when the bomb exploded. Taking matters into her own hands, Sarah decides to investigate. But the bombers are determined to finish the job. Can the Super Spies find the bombers before it's too late?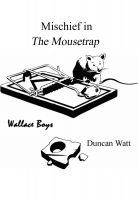 Mischief in 'The Mousetrap'
by

Duncan Watt
In this, the eighth in the Wallace Boys series, Nigel and Bruce leave Africa and go to the United Kingdom. They immediately fall into an adventure in London, giving Scotland Yard a helping hand along the way!