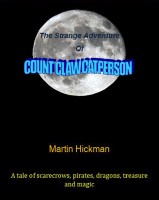 The Strange Adventure of Count Claw Catperson
have you ever wondered what happens when a scarecrow gets bored and decides to leave his scaring post in broad daylight? of course you have and this is the book for you. we join our hero, count claw catperson, just as he decides to go walkabout, and along the way we meet a a band of cut throat pirates, some dragons, some treasure, a scary old woman and a little girl and her dog.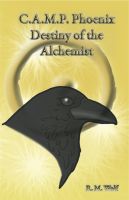 C.A.M.P. Phoenix Destiny of the Alchemist
Alchemist Emma Littleton is home-schooled by her single father. She shows up at camp with a mouth full of braces and a vocabulary that is off the charts. Join her and her Boar house mates as they discover a sinister plot that threatens one of their own. They manage to escape danger while continuing to make magical mischief in this, the second telling of year two of wizard summer camp.