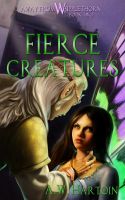 Fierce Creatures (Away From Whipplethorn Book Two)
by

A.W. Hartoin
Another day. Another disaster. After surviving a kidnapping and battling with spriggans, Matilda Whipplethorn finds her new life pretty boring. Salvation comes in the form of a life-threatening illness. Her tutor, Miss Penrose, needs a medication and only the spriggans have it. Matilda heads back to the antique mall to save Miss Penrose even though it just might cost her everything.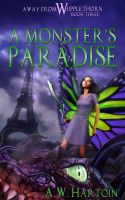 A Monster's Paradise (Away From Whipplethorn Book Three)
by

A.W. Hartoin
Paris isn't for lovers. It's for fighters. Matilda Whipplethorn thought her mission would be simple. She'd get the cure for Miss Penrose and get out, but nothing is simple in Paris. The fairy revolution is heating up, not cooling down as the Whipplethorns were told. Navigating the city comes with unexpected dangers, blood-thirsty rebels, tyrannical royalists, and monsters of all kinds.
Related Categories