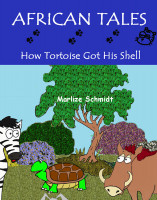 African Tales: How Tortoise Got His Shell
by

Marlize Schmidt
Why do tortoises have to carry their houses around on their back all the time? Want to find out what the African myth is about a tortoise and his shell? This is a version of the old African myth of how tortoise got his shell. The ebook also have some true facts about tortoises at the end of the story.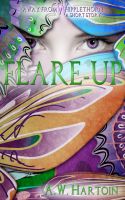 Flare-up (An Away From Whipplethorn Short Story)
by

A.W. Hartoin
Some fairies are destined for a quiet life. Matilda Whipplethorn is not one of those fairies. She's already off to a good start with a rebellious streak much larger than her half centimeter height. On a day Matilda's supposed to be sick in bed, she sneaks out and finds her future deep in the woods surrounding the crumbling mansion she lives in. On a fine summer day, Matilda's daring life begins.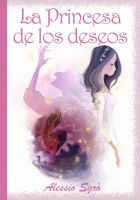 La Princesa de los deseos
by

Alessio Sgrò
Un príncipe en busca de su alma gemela cae en el engaño de una malvada adivina, dispuesta a hacer cualquier cosa para lograr sus fines siniestros se convierte en la Princesa tan deseada pero luego el hechizo se rompe y... sigue leyendo y descubre lo que sucederá. Ilustración de una de las treinta historias de la primera colección de "Cuentos y Fábulas jamás contadas".
Related Categories