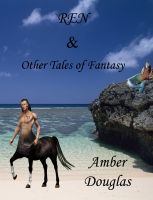 REN and Other Tales of Fantasy
by

Amber Douglas
Three books in one collection. Andromeda's Harmony - a centaur falls in love with a human which is forbidden. Mermaid's Song - A mermaid must return to the ocean in order to save her people. Ren - A group of unlikely heroes team up to save the elven race from evil.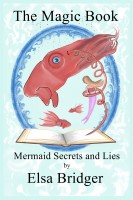 The Magic Book Series, Book 3: Mermaid Secrets and Lies
by

Elsa Bridger
Sophie and Felicity continue their two part underwater adventure (each book can be enjoyed on its own). More mermaid secrets - and lies, are revealed as Felicity, in her desperation to return to dry land, realises her plan to do so, is seriously flawed! Unwittingly, she leads Sophie, and their new merfolk friends, straight into the mouth of danger! Can their Magic Book save them this time?!