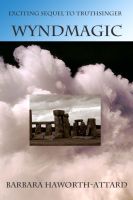 WyndMagic
by

Barbara Haworth-Attard
In this sequel to the highly successful TruthSinger, Katie, apprentice WyndCaller, is learning to harness the power of the wind to practice magic. Used wisely, WyndMagic creates harmony, but it's misuse releases chaos… chaos Katie unwittingly exacerbates when she succumbs to the magic's lure. She needs magic just as her father is addicted to alcohol to appease the demons which plague him.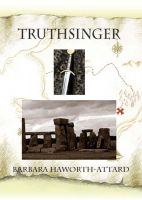 TruthSinger
by

Barbara Haworth-Attard
In this fantasy novel for nine to eleven year olds, Nathan knows he loves music and is able to hear songs that reveal the truth of or whoever he meets, but it is not a gift he wants. Inadvertently caught in the summoning of his Uncle Nevill to Angliocch, Nathan finds himself in the middle of a power struggle between a boy king and a sorceress in a kingdom on a parallel world.