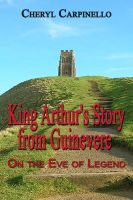 King Arthur's Story from Guinevere: On the Eve of Legend
by

Cheryl Carpinello
(5.00 from 1 review)
Many times, small stories are found in the material that an author must cut from a novel. This is the story behind King Arthur's visit to King Leodegrance and his daughter Guinevere found in the medieval Arthurian Legend children's book "Guinevere: On the Eve of Legend."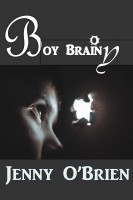 Boy Brainy
by

Jenny O'Brien
(4.00 from 1 review)
'A cross between Horrible Histories, David Walliams and Roald Dahl' Freya aged 10 years. 'A gripping read, Caroline - grown-up! Dai Monday is being bullied, but what does he expect with a name like Die! He doesn't think life can get any worse and then it does. What's hidden in Conwy Castle that has all the crooks in a frenzy and where does the ghost of King Arthur come into it all?