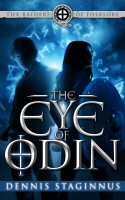 The Eye of Odin
by

Dennis Staginnus
Fifteen-year-olds Grayle Rowen and Sarah Finn must search for Viking runestones describing the whereabouts of the Eye of Odin, a mystical orb said to give its owner infinite knowledge of the past, present, and future. The stakes are clear: find the runestones in time and save the world. Fail, and the Viking goddess of death will use the Eye to destroy mankind.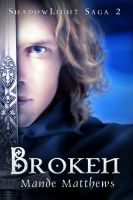 Broken: Book 2 of the ShadowLight Saga
by

Mande Matthews
From the #1 Bestselling Author comes Broken, Book 2 of the ShadowLight Saga: It is the dawn of the Age of Silence--the age yet go come, the age that is feared, the age when silence pervades the lands. Though heroes have bonded, relationships were forged and prophecies have dawned, all could be broken as the Shadow maneuvers into position for the battle to possess Astrid.