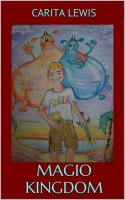 Magio Kingdom
by

Carita Lewis
Two mombos of Magio Kingdom find a scroll that depict a terrible disaster that is about to occur to the kingdom. Since they must not read it, they have to make an incredible journey to the wizards.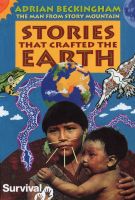 Stories That Crafted The Earth
by

Adrian Beckingham
(5.00 from 2 reviews)
International storyteller Adrian Beckingham, The Man From Story Mountain, has worked with indigenous peoples for over two decades. Enjoy here a rare collection of tales from the firesides, carried across thousands of years of oral tradition, about how our world was made. It tells the beginnings of the first rivers, mountains, forests, valleys, oceans, stars, sun, moon, animals,and people.
Related Categories