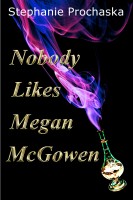 Nobody Likes Megan McGowen
by

Stephanie Prochaska
Sitting at the bus stop late one night, Megan comes across an old bottle. When she opens it, a kid her own age appears, ready to grant her whatever she wants. Before she knows it, he's worming his way into every part of her life, and she's actually starting to see him as almost a friend. But can she trust him?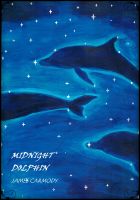 Midnight Dolphin
by

James Carmody
(5.00 from 1 review)
This is the last book in the Dolphin Child Trilogy in which Lucy finally learns her fate, and that of her mother Megan. As Christmas approaches, will she find the Trinity Caves in time and discover their secret?
Related Categories