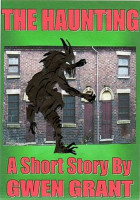 The Haunting
by

Gwen Grant
Anna shivered. Darkness, shapes, shadows, cut out of the night. The words echoed in her mind. What was that all about? Toby, the dog, stared down the passage, his fur bristling, his top lip curling and then he began to snarl… When Anna moves to a new area with her family, strange and scary things begin to happen.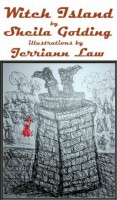 Witch Island
by

Sheila Golding
(5.00 from 1 review)
Teeny Tiny Witch is a little witch who lives on Witch Island and loves to wear red, but she has trouble with spells. This gets her into trouble. Illustrated by Jerriann Law. We are offering Witch Island at this half-price amount through the holiday season; please get your copy before it goes back up, thank you.