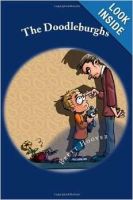 The Doodleburghs
by

Brett Hoover
"The Doodleburghs" is a 282 page double-space comedy/humor manuscript about a family of seven that lives in a small town called Cantonville. Each chapter consists of one or all the members of the family somehow managing to find unique ways to create comical mishaps from the most mundane and ordinary of situations.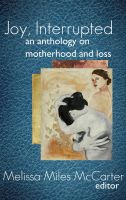 Joy, Interrupted: An Anthology On Motherhood and Loss
by

Melissa Miles McCarter
Joy can be interrupted - but not lost. Most people think of motherhood as a joyous experience, but for some it can be an experience of interrupted joy. This anthology delves into the subject of motherhood and loss from different perspectives of authors and artists from all over the world. Contributors explore such topics as Adoption, Death, Infertility, Disabilities, Illness, and Estrangement.